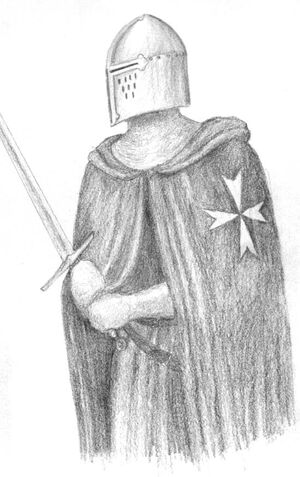 Isthar

Race:

Cursed Human

Age:

Around 400 years

Gender:

Male

Father:

Unknown, Long deceased

Mother:

Unknown, Long deceased

Status:

Rogue Knight

Born:

Around a century before 000.C1

Died:

N/A

Religion:

Unknown, believed to be Atheist

Location:

Unknown
Isthar is an ageless Rogue Elder Knight.
Isthar was born at least a century before 001.C1, and he has done lots of honorable things in four centuries.
Isthar was born into the Royal Family of the lost kingdom Thule. He was the Prince of Thule, and got training in very sophisticated fighting, mostly Sword-fighting. He was 24 years old, when his Father died. He then became King. He ruled Thule in a very bad way. He eventually lost his people. He now had to beg for money, but everybody knew who he was. He eventually made it to the Bhrittanian Empire. In Bhrittania none knew who he was, and he eventually rose in position. At the age of 28 he was the Bhrittanian Emperor's advisor. And eventually he was knighted, but on his first quest, he was cursed by a Witch, to live forever. He still looks like he was 26, as he is ageless, and has always looked younger than he is.
Isthar eventually left the Bhrittanian Empire, and setteled in a small village in Nordia. There he lived peacefully with the peasants, until the village was burned down by the High Cult. There was thought to be only a handful of survivors.
Equipment
Edit
"It isn't the weapon that makes the king, it is the people that follows him. What is a king without his people?" - Isthar's last words to the nowbeing King of Christiania.
"What man is a man that dosen't try to make the world better?" - Isthar